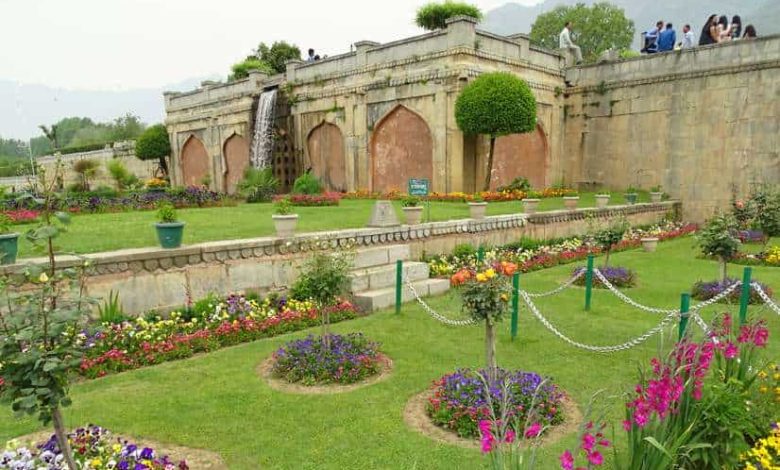 Introduction:
Have you ever wondered why Kashmir is known as the "Heaven on Earth"? It should have a beautiful name. The beauty and power of Kashmir are amazing. The autumn foliage of the Chinar trees will make the whole valley yellow-red. Also, the color of the silver lake will change to gold. Many reasons could be the reason for your question. There are many reasons to be happy: Beautiful landscapes, charming lakes, Winter Wonderland and Winter Wonderland; Delightful Autumns; Tulip Gardens; Houseboats, Gondola rides; Adventure hub; Fabulous food; Warm and friendly locals.
Here is the itinerary for Kashmir, seven days in a row:
Day 1: Choose your starting point to reach Srinagar and start exploring the city.
Srinagar, the quiet capital of Kashmir, is home to many tourists. This city can be reached by airways and train. You can also choose to travel by train if you have a limited budget.
Day 2: Sightseeing Srinagar's places like Hari Parbat and Mughal Gardens can be done.
After you have had your breakfast, you can visit the bank of Dal Lake to see Chashme Shahi Gardens or the Pari Mahal Gardens. Shankaracharya Temple, also known as Jyesteshwara Temple, can be visited. Shopping is also possible at Lal Chowk and Raghunath Bazaars, Badshak Chowks, Polo View Markets, and Residency Street. The Kashmiri pashmina and embroidered scarves will be a hit. Paragliding, trekking, and skiing are all options for adventure. You can return to your hotel and take a break after you have done sightseeing.
Day 3: You can start your day by traveling to Gulmarg.
Gulmarg, the Meadow of Flowers, is a paradise for skiers. You can either take a taxi or drive yourself to Gulmarg. To learn more about local cuisines, you can visit local Dhabas. Enjoy the whole valley view from the gondola.
Day 4: You can then go to Sonamarg to explore the area.
You can also call Sonamarg the Meadow of Gold. You can visit Sonamarg to see Kheer Bhawani Temple and Thajiwas Glacier.
Day 5: You can then travel to Pahalgam and see the sights there.
You can travel from Sonamarg to the Valley of Shepherds (Pahalgam). An Awantipura ruin, which is 1100 years old, can be visited. King Awantivarman built this temple to honor Lord Vishnu. You can also walk to Baisaren, which will offer you a beautiful view of fir and pine forests.
Day 6: You can travel from Pahalgam to Chandanwari and spend some time exploring the area.
Chandanwari is the best place to start your holy Amarnath Yatra. This is a well-known point on the glacier. One of these ancient spots is Sheshnag lake. Panchtarni can also be used as a pilgrimage site. The traditional bread is also available here, and you can enjoy the authentic mutton rogan josh.
The dessert Kashmiri phirni is also a favorite. You can also do climbing, trekking, horse riding, palanquin rides, horseback, and snow sledding.
Day 7: Explore the areas you can return to Srinagar.
You can visit the Garden of Pleasure, also known as Nishat Bagh after you return from the Chandanwari-Srinagar. To see the birds, you can visit Manasabal Lake. You can also visit the dome mosque, i.e. Hazratbal Mosque. You can return to your sweet home with sweet memories after visiting Jamia Masjid.
You don't need to worry if you travel solo as the military is not present in this area. You can opt for a homestay if your budget is tight. If your budget can afford it, you can still stay at Four Points By Sheraton, Vivanta Dal View, and Lalit Grand Palace. It's a different experience than what you can get from the houseboats. You have many options, especially if you're vegetarian. There are many street foods available. The most famous dessert is Kashmiri Phirni.
You already have the right itinerary so book your tickets for a train, or an airplane to make your trip memorable.