Real Estate
What are the Environmental benefits of Leed Certification?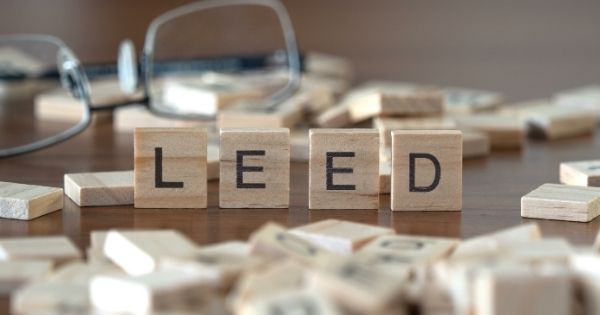 To save costs and environmental effects, "green building design" is rising in popularity swiftly across the globe. This indicates that sustainable initiatives are being recognized with an increase in the number of LEED certifications awarded to various buildings.
Sustainability in building design and construction is measured using the Leadership in Energy and Environmental Design (LEED) Rating System. It is the most popular grading system because it can be adapted to suit various architectural and project contexts. When it comes to designing and constructing green buildings, LEED serves as a guideline for experts in the industry to follow.
What is LEED Certification?
The Leadership in Energy and Environmental Design (LEED) certification is a grading system that indicates a building's commitment to sustainability. For an overall LEED rating, which is broken down into 4 categories, points are given out for each specific green element of a building. The minimum requirement for LEED certification is 40 points. Silver is achieved at 50–59 points, Gold at 60–79, and Platinum at 80+.
Living or working in a LEED-certified building means you're using less water, producing less waste, spending less on repairs, breathing better air, and having a smaller ecological footprint.
Why Certify With LEED?
The Leadership in Energy and Environmental Design (LEED) certification program is the gold standard for global green building certification. Earning a LEED certification is indicative of eco-friendly construction methods. Both the reputation of the building's owner and the importance of the contractor might benefit significantly from this. A portfolio of LEED-certified buildings helps enhance a builder's standing in the business.
LEED certification may bring about several advantages, both public and private. Plus, they let homeowners keep more of their money, which is why many commercial builders are getting into the market. Buildings that have earned the LEED certification are sold more quickly and for a more excellent price, which is perfect for residential building businesses.
Builders are typically eligible for tax benefits when constructing a house to LEED standards. 
Additionally, builders may mention to potential buyers that LEED-certified homes have lower insurance rates and longer appreciation rates. The energy efficiency of LEED-certified houses is higher than that of non-certified dwellings on the same site.
Evidence suggests that LEED can assist a construction company in maintaining productivity and profitability even during periods of sluggish expansion. 
5 Benefits of LEED Certification for Green Buildings
Spending money on achieving LEED certification has several advantages. You will not only be able to recoup your investment via energy savings, but you'll also be fulfilling your social contract with the town you call home. Creating a sustainable, environmentally friendly facility that benefits human health is an excellent method to maintain a healthy triple bottom line.
1. Cost Savings
A substantial building envelope is essential for achieving LEED certification. This translates to decreased demands for both heating and cooling. Buildings outfitted with Energy Star appliances and LED lights are 30-60% more energy efficient than those without such amenities. The effect on your monthly utility costs is dramatic.
2. Resale Value
A recent study shows that between 2007 and 2012, the average value of a California house that had earned a LEED certification was 9% greater than a comparable property that had not. Rental units in commercial buildings, such as apartment complexes, sell for around 20% more when the structure is certified.
3. Healthier Environments
The LEED certification program requires that buildings be airtight and have high-tech filtration systems to improve indoor air quality. According to the Environmental Protection Agency, the air quality inside the average home is two to 10 times worse than outside. LEED-compliant structures also reduce or eliminate mold and mildew. Research shows that this makes workers more contented and healthier overall.
4. Reduced Impact on the Environment
To further reduce their carbon footprints, many LEED-certified structures also generate significant electricity using alternative energy sources. Energy Star appliances, as well as low-flow plumbing fixtures, also help reduce water use. Every LEED building has components that help recycle and cut down on trash. There have been savings of 80 million tonnes of garbage since LEED certification.
5. Better Recruitment Options
Research shows millennials are willing to accept a wage reduction to work for a more sustainable firm. Many consider sustainability a significant element when deciding which building to rent or work in and which jobs they seek.
How to Become LEED Certified
It needs some system knowledge to complete the LEED Certification procedure. Join the US Green Building Council and complete their orientation. You must submit all required paperwork and pay the registration cost. As a result, you'll have to provide approval certificates for projects that implement your prototype and then take part in periodic quality control reviews. But achieving certification will take time and expertise. You need to hire a professional advisor who has worked on many LEED-certified projects.
How LEED Certification benefits your business
Green construction is a rapidly growing industry revolutionizing, which helps your business save significant money. Energy, water, maintenance cost savings, decreased absenteeism, and productivity gains are potential outcomes of green building or renovations, including productivity are all possible outcomes of building or renovating to a green standard like LEED (Leadership in Energy and Environmental Design).
LEED is expanding quickly
LEED is the primary green building standard in Canada and around the world. It is also growing at a remarkable rate.
LEED has certified over 1.2 billion square meters of institutional and commercial property across the globe. Every day, we affirm an additional 160,000 square meters.
More than twenty Canadian municipalities (including Montreal, Vancouver, and Ottawa) and Public Works and Government Services Canada have made it mandatory that all new government buildings fulfill LEED requirements.
Even BDC has come around to the LEED way of thinking. A minimum of 80-90% of the materials and furnishings used in the office space renovation adhere to LEED standards, and two of the newer branches have been awarded LEED certification. Financing for eco-friendly building and remodelling projects is another service BDC offers.
Meet strict standards
Here is an explanation of how LEED certification works. The buildings must comply with stringent requirements for their site planning, water efficiency, energy consumption, materials selection, air quality, and design.
According to research published in the Journal of Sustainable Real Estate in the United States in 2011, the cost to develop a new project that meets the minimum requirements for LEED certification is around 2% more than the cost of a conventional structure.
Costs are quickly recouped
In 2011, the United States government reviewed federally owned facilities and found that LEED-certified buildings used 25% less energy and 11% less water than conventional structures. There was a 27 percent increase in visitor satisfaction, while maintenance expenses decreased by 19 percent.
Tenants are more likely to lease space in a LEED building. Statistics from the U.S. Green Building Council, the body responsible for developing the LEED standard, show that LEED-certified structures have a 6% higher occupancy rate than conventional structures and command a rental premium of 60% on average per square meter. The market value of the structures is significantly higher, selling for an additional 60% more.
Ryan also points to another perk: higher loan approval probabilities at financial institutions. Banks want to work with companies with solid and well-thought-out plans, such as those seeking LEED certification.