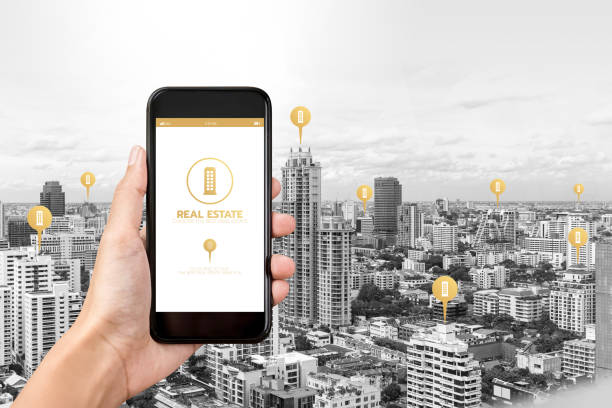 How Can I Get More Customers For My Real Estate? There are several different ways to promote your real estate business and reach more customers. These include using social media and online directories. Setting up a website and promoting your business via email can also help increase your reach.
Listed below are some tips for marketing your real estate business. Make sure you follow them! To begin, consider adding your property to online directories and email marketing. Next, add a few personal touches. Let customers know you care about them beyond the transaction. For more information click here, How to Market Yourself As a Realtor
Online directories
You've likely heard of lead generating websites and online directories. You might not have considered how they work, but these passive tools can provide a wealth of leads for your real estate business. And they don't require your attention!
In fact, most of these sites are designed to give you leads passively, so you don't have to do anything to get them. Direct mail marketing isn't dead, either. Instead, focus on retaining your previous clients, and make sure to be grateful for them.
Social media
The best use case for social media for real estate agents is messaging. People are more likely to share their opinions when they can easily contact you directly. Facebook's algorithm rewards posts that have high engagement rates.
Real estate agents can take advantage of this by asking questions to generate comments and sharing content that followers will enjoy. Real estate professionals should also post content pertaining to upcoming events in the local area.
You can also hold contests to generate more awareness of your business
The first thing to remember when developing a social media strategy for real estate is to consider audience segmentation. The age of your audience will affect how you craft your content. Instagram and Snapchat appeal to a younger audience than Facebook and LinkedIn.
If you're a real estate agent, consider targeting a younger audience on these platforms. Facebook tends to be the most popular convert, while LinkedIn tends to have a more experienced audience.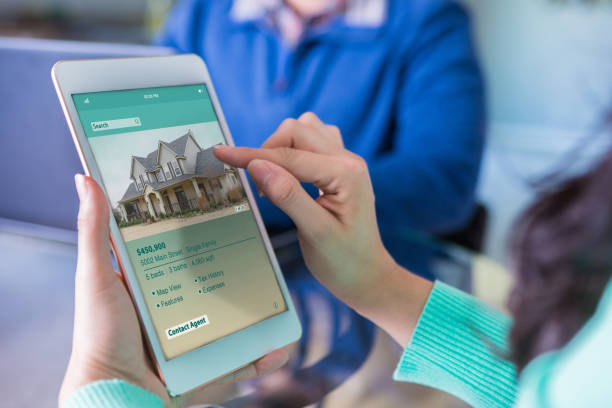 Another way to use social media for real estate is by creating a video about a property. Make sure to upload the video to social media and test it to see if it works for your business.
You can also use Instagram Stories to show the inside of a property and expire after 24 hours. Facebook Live video streams can show open house events or encourage Q&A sessions on a particular property.
Using social media for real estate can be a fantastic way to share local and industry news. Real estate agents should post information on the local real estate market and share tips and tricks for buying property. By being visible on social media, you can foster relationships with customers. So, how to get more customers for real estate using social media? So, take advantage of the power of social media! And don't forget to have fun and be yourself.
Email marketing
Email marketing is an important part of any real estate business' marketing strategy, especially if you want to attract new clients. Emails have a higher open rate than social media, and you can segment your real estate email list to tailor your content to your subscribers. By understanding your audience, you will be able to build a connection and establish trust with your subscribers.
Here are some strategies to build trust and convert new leads with email marketing:
First, segment your list. Make a list of all your contacts and create a targeted segment. For example, if you target prospective buyers who are interested in buying or selling homes, sending out market reports or property-related articles is an engaging way to generate new customers.
You can also send personalized surveys to your list and track the results right within your software. Create real estate email concepts, and then automate as many of them as possible.
The best way to send emails to your list is to think of it as relationship-building. You want to develop a relationship with your subscribers through your emails and stay top of mind. This is a delicate balancing act, and it pays to be knowledgeable about your customers.
To do this, you should send them email marketing tips and newsletters that are relevant to their interests. Once you've established trust, you can begin nurturing your subscriber's relationship with your emails.
As long as you use a signup form for your newsletter, you can send email messages to potential clients. A great way to collect email addresses is to offer a free download that is related to the real estate industry. Make sure to tell your subscribers how valuable your emails are and how they'll benefit from them.
And don't forget to partner with other real estate professionals and share valuable information with them through your newsletter.
Setting up a website
When setting up a website for your real estate business, you need to demonstrate expertise and authority. You must speak to your customers from the perspective of the real estate agency or agent. By doing this, you remind them of the benefits of working with you.
A generic real estate website is unlikely to attract visitors, but a site that speaks to a targeted audience will catch the attention of potential clients. Your website should be mobile-friendly as well, so it can draw visitors using all types of devices.
Having a website for real estate is an excellent idea for many reasons. Besides giving clients a central location to browse listings, real estate websites are great for branding, as well.
They can increase exposure and become stars in their markets. And they provide an easy way to communicate with clients at any hour of the day. Listed below are some of the features of a real estate website:
Zyro offers an affordable website builder, a top-rated hosting provider, and a free domain name. Its free plan comes with a huge library of templates for different types of websites, including real estate. You can choose a template that complements your business' personality and your real estate business. A few downsides to Zyro include a lack of customer support, a clunky platform, and a higher price.
The first step in setting up a website for real estate is choosing a website builder. WordPress is the world's most popular website builder, with customizable templates and detailed analytics. WordPress plans range from $4/month to $45 per month, although a free plan is available for anyone who wants to build a website for real estate without paying for it. Once you decide on a platform, choose a hosting plan that suits your needs and budget.
Using a blog
Using a blog to get more customers in real estate is a great way to highlight your industry expertise and thought leadership, and also boost SEO for your website. You can get the word out about your business through articles, video, and even affiliate links to sporting goods.
By allowing your readers to provide feedback and testimonials, you can turn them into potential customers. Depending on the size of your audience, you may want to start a series of blog posts focusing on specific topics related to your real estate business.
The best part about blogging for real estate is that it is completely free and you can reach thousands of potential clients. Blog topics about real estate are plentiful and will help you establish yourself as an industry expert in your market.
Blogging is a great way to promote your real estate business through multiple channels, including social media platforms. A real estate blog is also easy to distribute and can reach thousands of readers. Once established, it will help you stay top of mind with potential clients.
When deciding on a domain name, you can choose a relevant domain name from the ones available on your website platform. Choose a name that is clear and memorable and is relevant to the type of real estate you are selling.
Be sure not to make any changes to the title, as this can undermine brand recognition. Also, be sure to include any personal photos or videos of the property, if possible.
Creating a blog to get more customers for real-estate agents is easy to do and is one of the best ways to improve your online presence. A blog can help you get more traffic to your main site and help you gain a higher page rank in search engines.
When you are using a blog to get more customers in real estate, you should optimize it for SEO and consider other marketing methods to increase traffic and increase your sales. For Home page click here