Business
A Guide For International Students On Finding A Job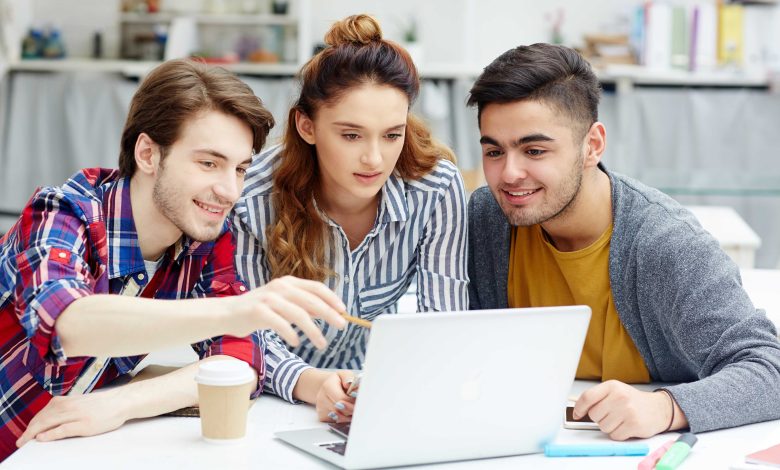 Studying overseas is expensive , but working alongside can help you balance your daily expenditures. All you need is some forethought and the right strategy for potential jobs to get started on your own. It helps the student financially as well as develop the experience the student needs to work further in that same course of field. Though working while studying sounds like a very good option, getting a job while study in Australia for Indian students can be tricky. 
International students: What are the steps to finding a job?
Get A Head Start
Make a summary of the types of jobs you're interested in and the businesses you'd like to apply to. This will provide a clear picture of the job path you intend to achieve , this will give a start to at least know what you want to pursue. 
Apply Directly Online
Part-time and casual workers are common in large companies for a variety of jobs. You can discover information about open roles on their formal websites under the 'careers,' 'jobs,' or 'employment' tab. Some businesses also mention these possibilities in their 'about us' or 'news' sections.
Obtain Career Counselling From Your University
For assistance, contact your university's employment services department. The staff is knowledgeable about various employment openings, job fairs, and skill-building seminars that may be of great assistance to you. Some centres will also help you develop a fantastic resume and will guide you every step of the way.
Don't Wait Until The End Of Semester To Find A Job, Start Early
It is safe to search for work before the conclusion of the semester. You can save time and have work before you finish your studies or begin the session break with this method. Attend college job fairs. College employment fairs allow students to network and investigate potential professional paths. These gatherings are worthwhile to attend; the contacts you make there may even help you land an interview eventually.
Optimise Your Online Search
Learn how to correctly browse the internet. Many job search and networking websites, such as LinkedIn, Indeed, Angel List, Seek, and others, are free to use and can assist you in finding a suitable position. Don't limit your employment possibilities because of your degree or region. It is prudent to keep your options open for other locations that are looking for skilled foreign employees like you. Please feel free to apply for jobs outside your area of study if you find them intriguing or passionate.
Avoid Generic CV Formats
To stick out from the crowd, try developing a personalised resume style. To give your application more weight, discuss your strengths, abilities, and expertise, if any. It is extremely advantageous to write a summary of yourself at the beginning of your resume that cannot be confused with anyone else's. This allows you to brand yourself and express your distinct selling proposal. In your resume summary, avoid using vague or broad wording. Instead, include a list of well-known businesses for which you have worked, a specialised talent, and a couple of significant accomplishments. Use the most remarkable aspects of your past that you presently have mentioned in your Experience part. Many employment agencies will also assist applicants in creating their CVs. Because a recruiter understands what a client expects and desires, they can advise you on how to tailor your CV to emphasise the most pertinent skills, knowledge, and experience for each graduate position you apply for.
Be On The Lookout
Keep a watch out for local businesses in your host nation that hire freelancers during breaks. Fast food restaurants, department shops, retail locations, and even coffee shops fall into this category. Always be prepared and ready for the opportunities. 
Build 'Yourself'
Employers today must have a strong internet footprint. Make certain that all of your social accounts originate professionalism. If attainable, try to blog about subjects related to your area of study to demonstrate prospective employers.
Get Involved In Student Organisations, Societies And Club
Becoming a member of a society can boost your skills and help you secure your first job after university. Participating in an organisation connected to the sector you want to work in will allow you to not only develop transferable skills, but also acquire industry-related information and experience, which will help you stick out to prospective employers. The experience you acquire as a member of a student society can also help you decide which sector you want to work in by providing insight into the various graduate job paths accessible.
Make The Most Of Networking Opportunities 
One of the most valuable things you can do to improve your odds of obtaining a decent first position after university is to network. From fellow students and classmates to professors and alumni, attempt to talk about your plans for after you complete your degree with as many different people as possible.
Employment Made Easy With Extension Of Post Study Work
The Australian government recently announced a two-year extension of post-study employment privileges for selected foreign graduates.The recent announcement made by the Australian government is highly beneficial to international students. If you are considering studying in Australia, now is the time to start your institution enrolment.  Students are now able to work 48 hours per fortnight instead of 40 hours per fortnight (two weeks) while studying. Check your passport for employment conditions to see how many hours you can work in the new country. You might figure out how to balance your schooling and employment so that your grades do not suffer.
Understand your employment responsibilities. Investigate the minimum salary in your new nation and familiarise yourself with employee rights. This can include details about foliage, pauses, health, and safety. Many companies favour students who are involved in extracurricular activities and have demonstrated leadership abilities. Don't have unreasonable standards. A few early failures are typical. Try to be practical and prioritise getting a decent job over any job. 
Employers nowadays look for applicants who have strong relationship skills and can easily adapt to new environments. These abilities can be readily acquired through practice and will help you secure a great job. Learn some of the most important social abilities. To learn more about studying and working abroad, contact an top overseas education consultants in India , and get all the information regarding it. 
Also Read : How Blockchain Is Changing Finance