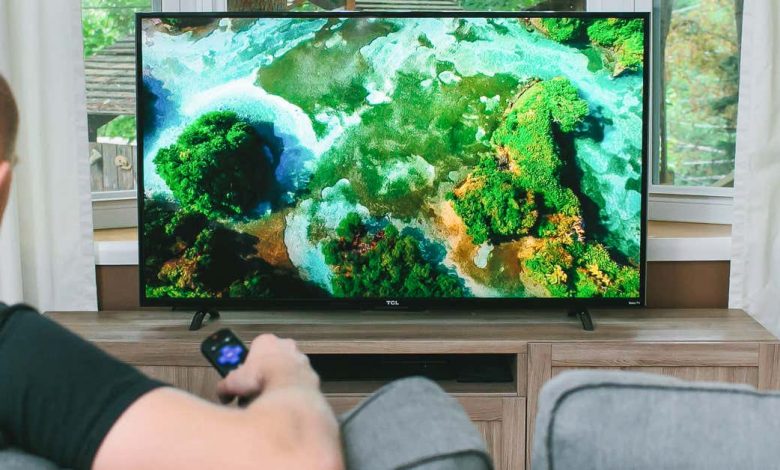 It could be difficult to know where to begin when shopping for a new television because there are so many different models available online. Some of the brands are well-known, but that doesn't guarantee they're any good, because the performance of a TV varies from model to model. Finding the finest TV for your needs might be difficult because some budget-friendly TV brands are starting to make waves in the market and frequently produce models that are better than more expensive ones. In this article, we are going to help you to choose TV by giving a brief idea of the top brands which are in the business of TV. Along with brands, you would be able to check their famous model. Check them one by one.
Samsung
It is a South Korean electronics company that manufactures goods for customers all over the world. You've probably seen or even owned one of their refrigerators, phones, or monitors, in addition to their televisions. This brand made its entry into the market in 1938 as a food and grocery selling company, and it wasn't until the 1960s that they began developing electronics. Since then, they've developed into a global leader in consumer electronics, with their televisions frequently serving as technological trailblazers. Samsung's televisions are mostly known for their quantum dot technology, dubbed QLED, which was developed in response to LG's OLED lineup.
Black Friday 2021 is just a few days away. You will get all your favorite items in the Black Friday sale at a highly discounted price. So, if you want to buy a new tv, just wait for a few days. You can easily save your money by purchasing tv in the sale.
LG
It is a South Korean electronics firm whose primary products in India were refrigerators and washing machines. The company is currently the world's second-largest LCD television manufacturer, and it has begun selling mosquito-repellent televisions in India.
LG is a worldwide electronics firm that makes anything from household appliances to vacuum cleaners, monitors, and televisions. Originally known as Lucky GoldStar, the company changed its name to LG in 1995 and went on to become one of the first manufacturers of large-screen televisions in the early 2000s. In 2013, they transformed the TV business by releasing the first consumer OLED TV. Because OLEDs feature self-emissive pixels that may switch on and off without the need for a backlight, they vary from LED-backlit LCD Televisions.
SONY
It is one of the top three TV brands in terms of sales, with LG and Samsung. SONY began creating audio recorders in 1946 in Japan, before changing their name to Sony in 1958 and entering the television business not long after. It introduced the first LED-backlit LCD TVs around the turn of the century, and they will continue to produce high-end LED TVs in 2021, as well as OLEDs. Because they primarily use VA panels with strong contrast and a tendency to go bright, their LED versions outperform LG's in both bright and dark environments. Sony, unlike LG and Samsung, does not have its own smart platform and instead relies on Google TV.
VIZIO
It is a home theatre equipment business based in the US. VIZIO exclusively creates Televisions and soundbars, unlike other brands, which allows them to concentrate their efforts on them. For the longest time, as a North American brand, their televisions were exclusively accessible in the United States and Canada, however, it appears that their products will no longer be sold in Canada. They, like Samsung and Sony, offer both OLED and LED alternatives, albeit only one OLED released in the year 2020. They have a larger selection of LED models, with options from their P Series, M Series, V Series, and entry-level D Series, each of which has two variants.
PANASONIC
Are you looking for a Panasonic TV? Given its high-contrast output and bespoke OLED panel, this Japanese brand's remarkable HZ2000 TV is utilized as a monitor for experienced Hollywood colorists, even though PANASONIC doesn't sell commercial sets in North America these days. It's that fantastic – which is why it's presently at the top of our best television list – it speaks to Panasonic's cinematic quality displays and the power of its HCX Pro Intelligent engine. It is a Japanese electronics business that is one of the world's top five television manufacturers. Panasonic Corporation also manufactures home appliances such as microwave ovens and has released a range of Android Smartphones in India.
ONIDA
In the 1980s, this brand was well-known in India for its color CRT televisions, as well as for its iconic advertisements featuring a devil with horns and a tail. Mirc Electronics owns the Onida television brand, which now offers a wide range of products including plasma televisions, LCD televisions, air conditioners, microwave ovens, LED televisions, and washing machines.