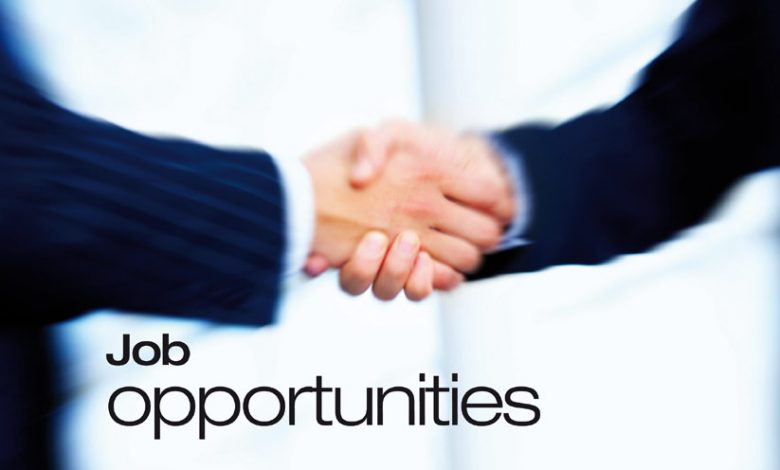 The job market is constantly evolving and the people who are job searching have to stay on top of how the market evolves. Jobs keep evolving due to demographic changes and technological advancements. New jobs will keep popping up, some current jobs will become obsolete, and some of the current jobs will require the employees or workers to develop new skills and knowledge to keep up to date. Therefore job seekers try to pursue careers and jobs that will be stable in the future.
One of the most important features a person looks for when they are conducting a job search is that of job security.  Job security is very important to both employees and companies and organizations. Job security means that employers don't have to fear losing their job even if the employer has to issue layoffs. One way job seekers can ensure their job security is to analyze how the job market is evolving and be prepared. 
The number of people that are job hunting at any given period of time has never been higher. The list of those who are trying to find a job includes college graduates who are struggling to find jobs, people who have lost their jobs to a myriad of factors ( cutbacks, layoffs, outsourcing), and people who are not satisfied with their current job. 
Ten Jobs That Will Continue To Grow On-Demand In The Next Ten Years
Wind Turbine Service Technicians:

The fastest-growing job available in the 2020s is wind turbine service technician

job opportunities

. As the whole world starts to shift towards renewable energy sources there will be more jobs available in that sector. One such job available for

job seekers

is to be a service technician for wind turbines. These technicians install, maintain, and wind turbines for companies, organizations, and governments. These technicians also inspect and maintain wind turbines and ensure they keep functioning. This job also involves the technicians performing routine tests and collecting data on the wind turbines. The projected rate of growth for wind turbine service technicians is 61% with an average annual wage above fifty-six thousand dollars a year. 
Information Security Analysts:

People who will be

job hunting

for the next decade have the option of choosing to become an information security analyst.  Nowadays almost every aspect of people's lives depends on the functioning of complex information systems. These security analysts work to prevent data breaches or leaks and are on the lookout for threats to data security. Security analysts have jobs in many different settings such as corporations, companies, private information agencies, and tech companies.

Job seekers

need to have a relevant Bachelor's degree and a master's degree will lead to better

job opportunities

. There is a thirty-one percent rate of growth for this job and the information security analysts earn on average a hundred and three thousand dollars a year. 
Data Scientists:

Data scientists take raw data that they collect and then transform it into interpretable information. They visualize, analyze, and report their findings to solve problems using analytical techniques. Data scientists can find

job opportunities

in the insurance, finance, and science fields. These data scientists need at least a Bachelor's degree. On average they earn up to a hundred thousand dollars a year and the projected growth rate is thirty-one percent. 
Physician Assistants:

There is no shortage of help needed in the medical industry and hospitals are always on the lookout for physician assistants. Those

job searching

can choose to become physician assistants as it is projected for major growth for a long time. Assistants perform a variety of duties including reviewing and collecting patient information. They also have to educate patients on various health care procedures. Some of their other responsibilities include performing tests and interpreting it and giving different forms of treatment. The average annual earnings of a physician assistant in a year is a hundred and fifteen thousand dollars year.
Medical And Health Services Managers: Job opportunities

in the medical health care industry are great for those trying to

find a job

. These managers are in charge of managing health care facilities, staffing facility management, training healthcare staff, management of healthcare budgets, and organizing health care records. They also work with other medical professionals in a supervisory role. They occasionally work directly with patients. Medical and health services managers on average earn a hundred and five thousand dollars a year. There is a huge projected growth for these managers and

job seekers

need to have a bachelor's degree to apply. 
Physical Therapy Assistants:

Physical therapy assistants make sure physical therapy practices function smoothly and serve their patients effectively. They will work under physical therapists and assist them with their duties. The assistant's duties include observing patients, aiding patients with their exercises, providing medical stretches, and helping the patients stretch using various equipment.

Job seekers

looking to become assistants should have an associate degree from an accredited physical therapist assistant program and pass the National physical therapy exam. There is a projected thirty-three percent growth for physical therapy assistants and earn up to sixty thousand dollars a year on average. 
Statisticians:

The statisticians analyze data and apply it to a wide variety of fields.  They use their knowledge to interpret data and make predictions based on this data for governments, insurance companies, finance companies, and research institutions. This job does require a master's degree and statisticians earn up to ninety-two thousand dollars a year. 
Occupational Therapy Assistants

: These therapists work in occupational therapy settings with clinical assistant roles. They are in charge of ensuring occupational therapy practices run smoothly and the patients are served properly.

Job seekers

looking to become occupational therapy assistants need to have an associate degree plus a national certification. The therapy assistants earn on average sixty thousand dollars a year. 

Nurse Practitioners

: These nurses provide a lot of healthcare practices to a variety of patients. These nurses have to perform physical tests, perform and analyze tests, prescribe and administer administration, create care plans, and consult with medical professionals. There is a massive fifty-two percent projected growth making it a great option for those trying to

find a job

. Nurse practitioners can earn on average a hundred and fifty thousand dollars a year. 
Speech-Language Pathologists:

This

job opportunity

needs a Master's degree and a clinical license. The speech-language pathologists assess, diagnose, and treat children or adults who need help with their speech or language problems. The median salary of this job is eighty thousand dollars a year.
Conclusion
There are no completely risk-free job opportunities available for job seekers to pursue. The job market will continually evolve to accommodate socio-demographic and economic changes. However, there are some jobs that may be resistant to most changes that could happen at least for a decade. Some of these jobs mentioned above will show resilience against these changes and provide job security for those trying to find a job in the near future.