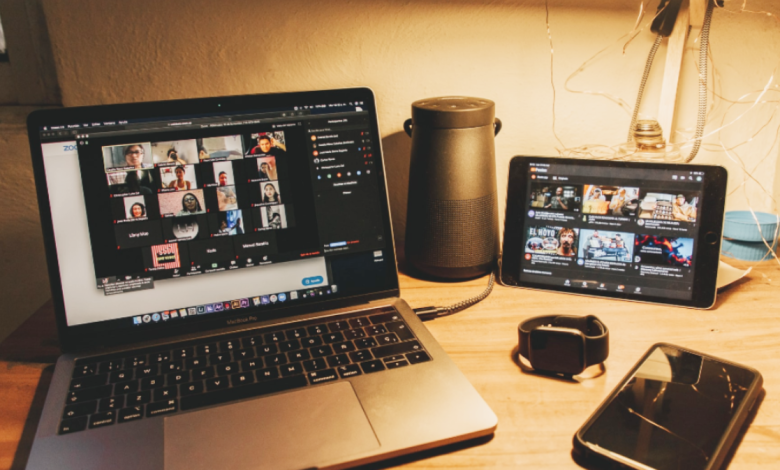 Do you know the exact trend of video marketing? We now use and perceive goods differently due to the prevailing digital environment. Many students choose to watch a YouTube video that explains their academic concepts instead of reading a textbook.
Watching college videos on Facebook leaves a much more positive impression than looking at the institution's official website. It is estimated that 72% of the global audience enjoys learning about a product or service through video.
A product or service video can be a fantastic method of communicating to an audience in today's fast-moving society. As online learning gains popularity, learning platforms and institutions use video marketing as a way to promote their businesses.
So, if you want to know the trend of video marketing, read this article. It will be helpful for you. Here are five upcoming trends in the video marketing.
5 Upcoming trends in digital video marketing
Integrated video messaging across devices is the future of video marketing, allowing businesses to reach customers on their phones, laptops, and living room couches all at the same time.
The rapid rise of OTT means the video will play a significant role in media marketing strategies, with marketers harnessing the precision of digital to reach customers on linked TVs and personal devices at scale.
Video will play an important role. With that said, here are five trends defining the future of video marketing.
1. Artificial Intelligence tools will boost video production
Is it possible to make videos more unique by adding a voiceover? Yes. Personalized video marketing is still a new concept for many companies.
However, to provide compelling information, we must create personalized and relevant messages to the recipient. Individuals are more likely to have an emotional reaction to hyper-personalized video marketing.
The use of artificial intelligence (AI) by marketers through systems such as the so-called online video editor will allow them to understand better the needs and preferences of their customers, which will allow them to develop more relevant creative for various segments of the market. Customers and deliver them to a more targeted audience.
Marketers can also use AI-powered real-time analytics to see how well various videos are performing and adjust their video marketing strategy accordingly based on the results. Your branded videos will perform better and convert more if you use AI-powered video marketing.
2. The business use case for videos will increase
Study after study indicates that customers (over 50%) are interested in video content from companies or businesses they support, not simply streaming movies and shows online or watching YouTube videos (HubSpot, 2018).
A growing number of businesses are using video in their marketing plan to increase sales, brand recognition, trust, and a growing customer base in response to the growing consumer need for more visual (video) content. The most used are social networking sites such as Instagram, Facebook, and YouTube.
3. Sharp videos will pick up steam
When it comes to millennials and Gen-Z, it looks like TikTok overtook Instagram as the most popular video app in 2019. Twitter, Facebook, and Instagram 6-second video ads and Snapchat have also innovated to stay in the game.
This upward trend will continue in the years to come. Brands will use crisp messaging to capture the "short" attention span of viewers.
The use of ultra-short films to highlight important product features, record micro-moments of customer contact, and provide early glimpses will increase to stimulate consumer interest and build awareness.
4. Interactive videos are the next innovation
Users have more voice and power when it comes to interactive content. A highly engaged and informed consumer increases the power of your marketing message. We will see more interactive videos in the future as they are more relevant and popular.
By using interactive video, you can see exactly where your customers are going and what they're doing on their way there. This helps you find out what is driving sales.
Because the user is involved and actively driving the movie, they are great for building brand memory. An interactive movie with a well-thought-out design can enhance the user experience and encourage them to make a purchase.
5. Drones will be harnessed for their video creation potential
Your marketing message will be elevated if you use drone footage. While vacation companies aside, we haven't seen many brands invest in drone footage, we do anticipate that drone footage will produce standout video in the future.
Using drone footage can help you develop more effective experiential marketing for your users, giving you an edge over the competition and creating lasting memories for your viewers.
People can now see the 'reality' of their goods and services instead of augmented and virtual reality. It will help improve brand recognition and brand recall for your products and services.
Consider using drone movies to demonstrate your goods and services in more detail and provide your audience with a genuine experience.
Conclusion
The future of video marketing is based on innovation, technology, artificial intelligence (AI), and analytics and reacting to changing customer requirements. If you want to see your efforts take off, consider creating an original video that incorporates elements of reality.
Successful video marketing strategies include finding success in short videos, generating micro-moments that captivate the audience's attention, and building unforgettable experiences that drive customers to take action.