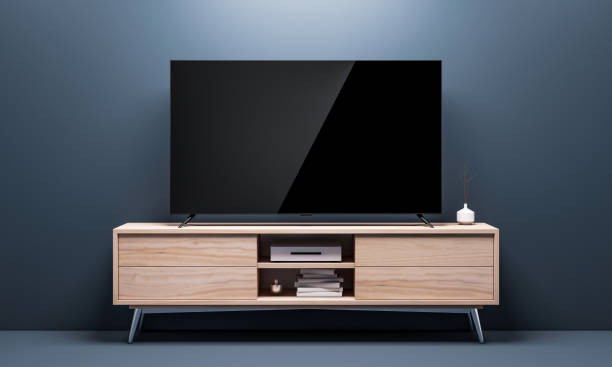 Before getting your SMD Screens will go through a long manufacturing process. Thanks to its 10 years of experience, HTV has been able to establish very strict specifications for its partners and our office located in Luxembourg ensures that they are properly applied.
In this article, we will go through the manufacturing steps of a typical LED screen. If you want to have more information on the terms used in this article, you can consult our article on the technical jargon of SMD Screens.
The selection of LEDs
Once the LEDs have been received, the first step is to mix them. Each diode will have a tiny variation in chroma (colors) and brightness, mixing them makes this difference invisible. Once mixed, the LEDs are transferred to the machine which will prepare them for manufacturing, each diode is tested before being rolled up.
If it does not light up it is eliminated automatically. Despite laboratory tests and the assurance of working with the best suppliers, the LEDs are constantly checked throughout the manufacturing process.
Manufacture of the modules
The modules are composed of LEDs, IC drivers, connectors,…. All these components will be fixed on a PCB (hard plastic board). They pass through a machine that will weld the elements automatically and then pass through an oven to reach a T° of more than 260C° to weld them.
Then they are visually checked by a quality control technician. Once the LEDs are placed on the PCB, they are transformed into modules, with the addition of their support frame and their protective mask, which makes them black. and protects the PCB and LEDs.
Mounting the LEDs
A different manufacturing process is used for modules with DIP type LEDs and those of SMD type, this process is very simple in itself, is the most important step, we are slowly approaching the final product.
Outdoor DIP LED modules: to ensure the tightness of the DIP modules, they are coated with black glue which makes it possible to resist bad weather. This process is only applied to DIP LEDs intended for outdoor use.
Verification of modules or "Ageing"
The modules are plugged in and turned on for 72 continuous hours to be tested for proper operation. This step is often ignored by some manufacturers, but HTV includes it in its specifications and eliminates any defective modules. This step is therefore crucial.
Is it possible to display live video and animations on an LED screen?
Yes of course. LED screens to have their main area of ​​application in viewing live video during concerts, sporting events, and television broadcasts. To view the video, it is important to be aware of the fact. To obtain the satisfactory quality of the images. It is necessary to use a screen with a 16:9 ratio and a pixel density of at least 50,000Px per m2. SMD Screens work like giant screens and they can broadcast all types of sources in real-time.
It is important to note that for this type of application a video processor will be necessary.
What is a video processor?
A video processor is used mainly to broadcast a live source. A source that is not within the native dimensions of the LED screen.
The video processor has 2 functions. The first is to transform all types of video sources into a format readable by the LED screen. The second is to ensure that the source is distributed over the entire surface of the screen via an update of the scale.
read more: Top Blockchain Technology Business Ideas that You Should Know in 2022