Fashion
Some Amazing Ideas to Attire Jackets for Men in Pakistan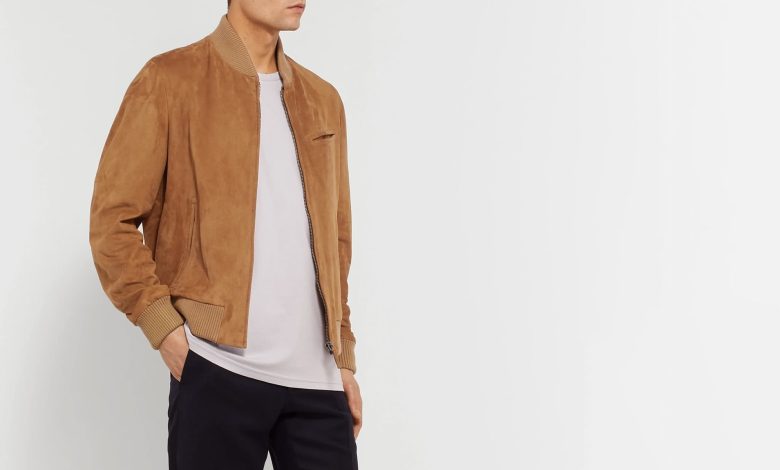 Leather jackets for men are the coolest addition to their wardrobe. Although finding a decent leather jacket may be tough and confounding. This guide will take you step by step through the process of finding and styling the perfect leather jacket for men.
How To Attire A Leather Jacket With Style
A jacket for men is a wardrobe essential. You can wear it any day. It's also quite adaptable. It can be worn with anything from jeans and a T-shirt to formal wear. The adaptability of this piece is what makes it so appealing. Fashion fads do not affect leather jackets. It is a timeless piece.
It's a wardrobe must-have. It is a piece that can be simply mixed and matched with anything. It gives you a laid-back vibe. The simple technique that usually works in uplifting the style quotient while wearing leather jackets is to wear neutral or undertone colors with them.
It's really difficult to develop a polished and sophisticated casual style. But you don't have to worry. To save your time we have picked up this season's best jackets for men along with their styling techniques. So, stay tuned and keep reading to make a well-informed decision.
Suede Leather Jacket For Men
Suede leather jackets are a great option for people who like a more laid-back look. The style of suede jacket you choose is ultimately up to you, but suede jackets are a great way to add texture to a classic, toned-down appearance. Olive Scotch & Soda Teddy Jacket is a perfect addition to your casual wardrobe rotation. This suede leather jacket pairs nicely with a traditional pair of denim jeans, thanks to its cuffed sleeves and trendy large collar. To carry the outfit from day to night, choose Levi's Original 501 Jeans and pair them with a pair of trainers or contrasting Chelsea boots.
Bomber Jackets
Bomber jackets are more informal jackets for men, combine them with an oxford shirt and more loose pants, such as light-colored chinos. For a classy look, maintain them thin fit and combine them with a pair of desert shoes.
Racer Jacket
This jacket for men serves as an appropriate choice for the ones who are looking for protective gear. Racer jackets are often thinner in shape and contain minimal detailing, such as the front zip. When it comes to style, they're rather 'minimalist,' and they tend to flatter the figure, especially if you have broad shoulders this is an apt jacket for men.
Flight Jacket
If you are planning a trip to frosty areas then back up your luggage with a flight jacket and don't overdo it. With a flight jacket, any contemporary trouser will do wonders. Also, this jacket for men can raise the style quotient with a simple touch-up.
Black Biker Jacket For Men
One of the most classic and flexible leather jacket styles is the black biker-style jacket. This traditional style, which gained popularity in the 1950s, maybe worn with a variety of outfits. The Jack & Jones Rocky Leather Jacket is ideal for a man who enjoys experimenting with his personal style. This jacket's added stylistic features, such as paneled shoulders and a button collar, make it versatile enough to go with a variety of outfits. For a trademark, smart, yet modest look, combine the Jack & Jones motorcycle jacket with a basic tee, a classic pair of distressed denim jeans, and a polished pair of Jeffery West Chelsea boots.
Pilot Leather Jacket For Men
The pilot leather jacket has recently resurfaced in menswear trends as a smart alternative to the biker. The pilot leather jacket, also known as an aviator leather jacket. It is a vintage-style leather jacket. The design gives men a varsity, laid-back vibe. It is a fantastic wardrobe essential to slip on over casual clothing on cold days. The aviator type of men's leather jacket is undoubtedly the most casual one. It looks great over a sweatshirt, tracksuit, and sneakers.
Wear this Religion Leather Pilot Jacket open with a contrasting grey sweatshirt underneath, such as the Levi's Graphic Pullover, and some skinny black trousers and trainers for a low-maintenance, effortlessly chic style.
While the aviator jacket is a terrific addition to a casual wardrobe and looks excellent with a sweatshirt and sneakers, it's crucial to think about how it fits. Pilot leather jackets are often worn somewhat larger than average coats to allow for comfortable layering, so go for a larger fit than you normally would achieve an authentic, laidback style.
Tips To Buy A Leather Jacket
The purchase of leather jackets for men is frequently seen as a long-term investment. It is very important to buy the correct one as it can take a toll on your pocket. The first and foremost thing to keep in mind while buying a jacket is to know its type and quality. Secondly, you should be clear about the length of the jacket i.e., should it be cropped or a tricky fuzz.
Many individuals believe that you should go one size down, while others believe that going one size up is a smart option, keeping in mind that your jacket could be snug but not too tight fit. In a nutshell, the length of a jacket is a personal choice.
Last but not least before making it to a final call you should keenly evaluate the inner linings, stitching, craftmanship, accessories, and physical appeal of the jacket for men.
Best Leather Jackets For Men in Pakistan
Leather jackets resurface on the fashion radar every fall and winter season. If you are still worrying to buy the best-selling jackets or you are finding it hard to get them in Pakistan then you are in right place.
We are a one-stop store. Whatever sort of jacket for men you're searching for, from iconic leather jackets to bombers and more, our collection of men's designer jackets contains some of the newest fashions from the largest brands in the business.