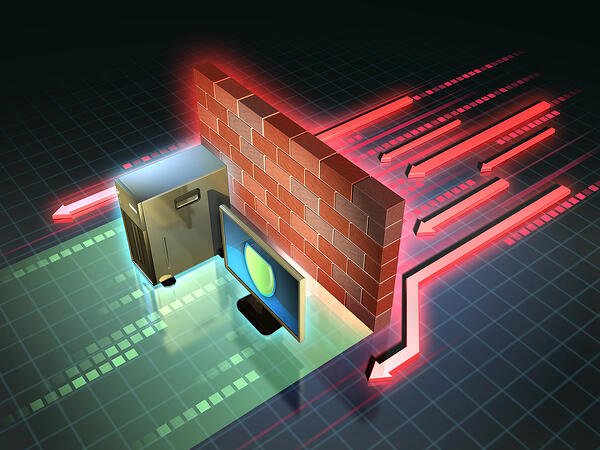 Everything is exaggerated over the holidays. More sales, more traffic, larger crowds, more support calls, longer hours, increased foot traffic, larger promotions, and additional communications are all possible outcomes. There's even more cybercrime. (fortinet network firewall)
The unpleasant truth is that cybercrime has always been prevalent over the holidays, and this year is no exception. In fact, because of the impact supply chain concerns are having on retailers and their customers, the situation is certain to worsen. Fear of not being able to have what they desire may lead to emotionally motivated "too good to be true" purchases on scam websites and impulsive clicking (or tapping) of links in emails and messages.
Many retailers have continued to swiftly increase their internet presence to fulfil market demand, which may help cybercriminals. Some of these new technologies, which are frequently deployed in multi-cloud setups, haven't been well tested or adequately protected against emerging threats. Security flaws may also harm newly deployed technology supporting warehouse, distribution, and fulfilment centres, as retailers have shifted their businesses to meet customer demand.
Retail Security: Sugar, Spice, and the Not-So-Nice (fortinet network firewall)
The online retail holiday season is anticipated to reach $200 billion for the first time, according to Adobe Analytics, with online spending remaining elevated and demand levels poised to increase. All of this activity is fantastic news for cybercriminals who are aware of market dynamics and have improved their game accordingly.
Consumers value ease and consistency, and retailers recognise this. Expanding direct-to-consumer options will be a crucial strategy for merchants wanting to get goods into the hands of customers as quickly as possible, regardless of where or how they purchase. As the environment normalises and retailers try to win on several fronts, doing so through both digital and physical channels will be critical.
During the holiday season, retailers frequently deploy flash deals, microsites, and limited-time offers to entice bargain-hunting shoppers. These emotional appeals are nothing new, but attackers are now using them to entice click-happy customers to their websites.
Email Assault
If we concentrate on email assaults, we can see that they are prevalent and getting increasingly difficult to detect, especially when they originate from legitimate email domains that can elude typical security measures. Fake emails entice customers that offer offers, discounts, and available products that are nearly impossible to distinguish from the actual thing.
It is a fact that more people are working from home. The distinction between what is a company-protected asset and what is not has become more hazy as a result of this rise. Employees are now able to use company assets for personal purposes, such as online shopping, from the office, home office, coffee shop, or anywhere else. To counteract the ever-increasing email-based dangers, we should explore more complex email security services, such as sandboxing, while endpoint detection and response technology (EDR) is critical for protecting company devices and those that blur the line. Zero-trust ideas, such as identity verification and authorization, can also help to mitigate hazards.
Retail security necessitates a high level of monitoring.
Ransomware is a threat that retailers must contend with as well. According to Fortinet's new worldwide ransomware survey, 67 percent of businesses have been victims of ransomware. Nearly half of those polled indicated they had been targeted multiple times, with nearly one in six saying they had been attacked three or more times.
With a significant increase in payments, ransomware continues to become more financially harmful. In the first half of 2021, the US Treasury's Financial Crimes Enforcement Network (FinCEN) reported approximately $600 million in ransomware reimbursements, putting victims on course to surpass the total payouts of the preceding decade. (Ouch)
Any retailer who enters the 2021 holiday season without sufficient security is clearly putting their business at risk. While broad adjustments to rectify extended periods of security posture neglect are unlikely at this time, organisations can be particularly watchful over the hectic Christmas season and make the most of existing resources. It may be worthwhile to look for native and third-party integrations to improve security effectiveness.
More…
It's also critical to have suitable protocols in place to scale securely throughout the busy holiday season, including visibility and posture checks across multi-cloud settings. Wherever possible, use automation and artificial intelligence, and train your personnel to flag questionable activity.
In the end, merchants must take actions to safeguard their customers and their brand from harm. During this season, security must encompass the full digital attack surface, and we must safeguard all edges and data, as merchants confront an expanding number of problems ranging from traditional to advanced. While the holidays are a hectic and demanding time in retail, by working intelligently and utilising the technology and relationships in place, the season can be safe and profitable for all.
Source: fortinet network firewall