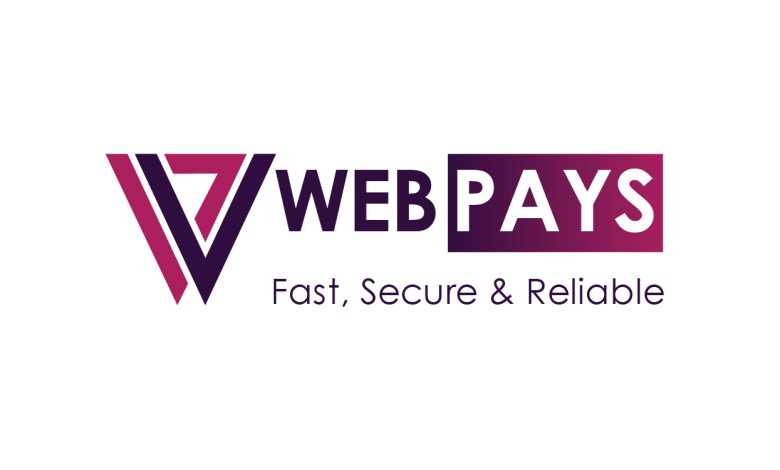 Recurring payments also referred to as subscription payments, recurring billing, or automatic payments are online payments performed repeatedly. And also get conducted according to a preplanned schedule.
Brands like Netflix, Spotify, and DropBox are primary examples of subscriptions. And the subscription economy demand has increased by more than 350% in the last 7.5 years.
We find more eCommerce businesses prefer recurring payments and subscription techniques to enhance the checkout experience for online shoppers. However, now you can use this concept for vitamins, hydration products, and further online services also.
As per McKinsey, around 14-15% of online customers have registered for one or more subscription services and perform payments on a regular basis.
Are recurring payments the right choice for eCommerce businesses?
In this blog, we will go deeper about what is the function of recurring payments and the possible advantages of integrating automatic payments for your eCommerce businesses.
What are the Recurring Payments?
Recurring payments occur when you automatically and continuously assess your customers for products or services on a preplanned schedule. Generally, it is mandatory to get permission from your online customers. But if completed perfectly, automatic repeated payments can be a time and effort-saver and money maker for your online business.
When your online shoppers agree to recurring billing, they automatically confirm every billing duration. This occurs regularly till the time your recurring payment plan ends or your buyer ends their subscription.
Recurring payments are easy and effortless for both you and your online buyers because you will not have to be online or physically available to make the payment. All sorts of online businesses are enhancing their checkout experience preferring recurring automatic transactions, comprising eCommerce businesses.
How Does Recurring Payments System function?
The most suitable way to integrate recurring billing for your online business is via a recurring payment solution provider. A high-risk payment gateway that delivers recurring or subscription payments will offer a readymade solution that manages all factors of your online payments. This comprises processing recurring payments and delivering a safe payment processing platform. And also assures the funds will deposit into your credit card payment solution.
The steps implicated in the recurring billing procedure comprise the following:
An online buyer reaches your eCommerce platform and prefers recurring payments from the options of payment methods available.
Your online buyer must receive the recurring billing terms and conditions to proceed with the checkout procedure. At this step, the customer consents to the amount, payment schedule, pricing structure, and end date of recurring billing. In some situations, there is no end date to renew recurring payments automatically.
After that, the customer submits their payment details and agrees to get the card details stored in your invoicing software.
Then the payment service provider connects with the acquiring bank, your customer's credit card network, and the card issuer to receive or decline the payment. It is identical to continuous credit card payments. When the payment is authorized by all three members, the money is removed from your merchant account.
Every single time you conduct a customer's recurring payment, it is obvious to deliver an invoice to the customer to inform them the payment is successful. In some situations, online businesses also notify subscription customers that their automatic transactions will be conducted shortly.
What are the benefits of Recurring Payments for Your online business?
The recurring payments concept is increasingly popular in eCommerce because of its convenient billing procedure and the user-friendly customer checkout experience.
For customers, the most significant perk is convenience. When completely established, the complete recurring payment procedure is automatic and effortless. Your online buyers don't need to conduct the same checkout procedure every repeating month, week, day, or year relying on your payment schedule.
When automated recurring transactions are integrated. Funds automatically get debited from the customer's specific bank account.
For business owners, the prominent advantage of recurring transactions is recurring income. Yet, there are some more advantages of preferring eCommerce recurring payment subscriptions.
WebPays's Recurring Payment System
Subscription Payments Management
Smart Billing & Invoicing
Fraud Prevention Features
Real-Time Reporting & Accounting
1. Fast transactions with recurring subscriptions
The online recurring payments concept needs less management. Your customer acquisition cost (CAC) becomes a one-time cost that you profit from automated payments on a repeated structure.
With recurring payments, your deal cycle gets decreased and more cost-efficient. You don't have to remind customers continuously about transactions, spend hours preparing invoices, or keep a record of payment follow-ups. Your recurring payments concept perform the procedure for you. After you've completed the first payment schedule and your online buyer verifies their billing schedules. Funds get automatically sent to your business bank account.
2. Save Time with Recurring Payments
The recurring payments system assists you and your customers save time on payment management. The procedure is effortless, and you don't need to regularly inform customers to conduct a purchase.
Your online buyer doesn't have to go through the complete checkout procedure each time they purchase a product or get a service from your online store.
When you've made associations with your recurring buyers, customer service time and prices lessen also.
3. Make Trust with Regular Transactions
When customers opt for your products or services on a continuing basis. Then you have more possibilities to involve with them during your subscription span.
Involvement possibilities for businesses such as Netflix can be evident. But businesses with continuously planned services can attract customers with an excellent customer experience. It is significant to ensure your subscribers are glad about the products they accept and the service you or your team delivers.
4. Enhance Sales Prediction and Revenue with Recurring Payments
With recurring payment system data, it is convenient to anticipate how many online buyers will purchase again every month. And this will help you in handling your inventory. And also assure you don't store too much or too less of specific products.
It also takes the imagination out of your online business budgeting. You can rely on business revenue from automatic recurring transactions with more assurance. Constant payment flow makes storing your business economies in order easy.
Take Recurring Payments with WebPays
eCommerce subscription payments are a business structure that can assist your business in expanding quickly. Recurring transactions enable you to increase your revenue prospect, set up reliable cash flow and make relationships with dedicated customers. WebPays delivers a fast and smooth payment processing solution for your online businesses.
We also offer global payment services such as an offshore payment gateway Europe, a global payment gateway, and many more to expand your global coverage. You will get a recurring payments system with our high-risk payment gateway solutions to increase your business's revenue.
So, drop us a mail or contact us now to run your online business with WebPays's recurring payments system today.