Services
Meanings of Various Kinds of Roses Revealed Here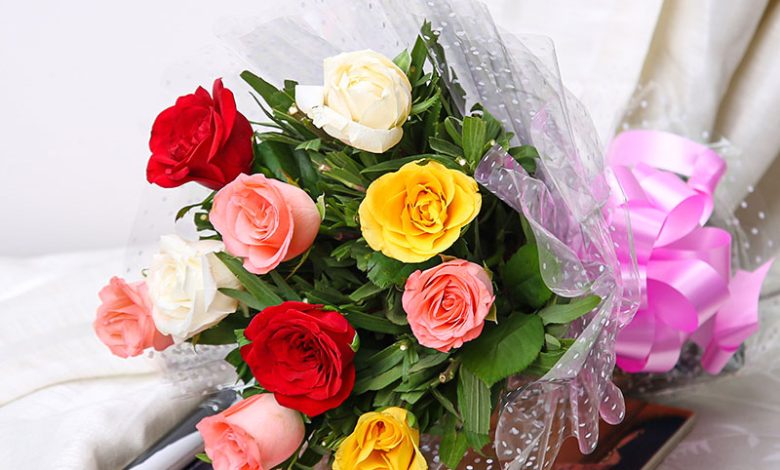 Are you buying roses for your loved ones, and is it hard to choose from a long list? So, if you are about to purchase roses, you must know what color of rose you should give them. People say that roses are known for love, but this is not completely true. There are red roses known for deep love and romance, and the same as there are different meanings of roses according to their shades. Whenever people order flowers online, the most picked flowers are roses. They are among the best and most gorgeous flowers that can captivate anyone's attention and win the heart at once. Indeed, they are another way to say "I Love You." Here we will share some roses and their color meanings everyone must know.
White Roses
One of the oldest roses, the white rose has been a favorite of all civilizations, ancient and modern alike. White roses are known for purity, secrecy, worthiness, and innocence. In the olden times, traditionally, brides wear white on holy days. These white blooms are the perfect emblem of loyalty and simplicity in many shades. And that is why this is also known as bridal flowers. So, if you are looking for flowers for your mother, you can give them as a token of love for the pious bond.
Red Roses  
Everyone knows that red roses are known for deep love, but they are also known for courage and passion. A single red rose is enough to say 'I Love You,' and when you present a bunch or bouquet of red roses, the recipient's happiness level is just like above the nine clouds. They can also convey thoughts of courage and congratulations that people go for. Famous varieties include the dark red, the scarlet red Kardinal, fragrant Mr. Lincoln, and the dark red tea rose Madame Delbard, brought back due to reputation. Cara Mia is another dark red favorite of floral planners. So, order flowers online and get ready to surprise your near and dear ones.
Pink Roses
The pink shade is one of the best and pretty colors of roses that can bring a million-dollar smile to the face of your loved ones. They symbolize joy, happiness, gratitude, and admiration. They are often seen in wedding arrangements, congratulations bouquets, or thank you. Reflecting the word "rose" brings to mind the gentle blush of a fair maiden's cheeks; it's not surprising these flowers are loved to give and receive. There are different variations of pink, from a gentle medium pink to vibrant pink, each having its meaning. The palest pink shade roses signify joy, grace, and gentleness. Bridal pink is a perfect pale pink rose that offers a spicy scent, and its floribunda is long-lasting. The light to common pink roses shows admiration and sympathy. Deep pink roses are excellent choices to show your loved ones how grateful you are to have them in your life.
Yellow Roses
These lovely blooms are famous for infidelity and dying love in German culture, but they symbolize true friendship more traditionally. They are always best to make someone happier and bring a broad smile to their face. Just send some of these golden fragrances to a sick loved one and watch the recipient perk right up! They are also an ideal choice for newly engaged, for new mothers as thanks. These blooms signify to the person that they are essential and valuable for you. So, if you are looking for online flower delivery for your best friend, you can choose yellow roses.
Roses are the best option, and there is no celebration that is being complete without them. All these listed roses mentioned above will surely add the magic and spark into your relationships and enhance your bond. Each color speaks the different hearts' emotions, and we hope you like the information we shared.