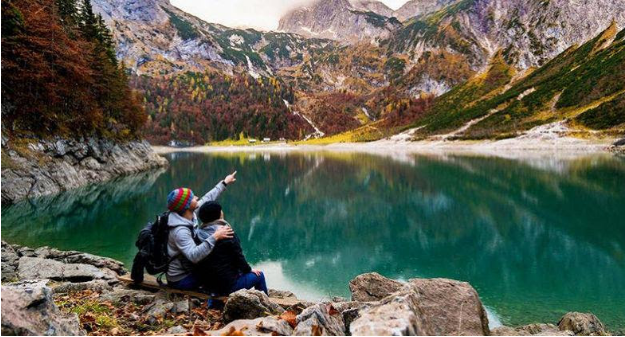 Kareri Lake:
In the Dhauladhar Range of the outer Himalayas of India, lies the Kareri Lake Trek which is said to be one of the most popular trekking destinations to visitors as well as trekkers. The hike to Kareri Lake takes you through some of the lovely subtropical pine forests. These woodlands are said to be densely forested with chir and chilgoza pines, also with broad-leaf species intermingled. Dharamshala, in the Kangra district, will be the starting point for your Kareri Lake Trekking journey. If you are wondering why you should go to the Kareri Lake trek, then this is the reason it is because it is one of those areas where you would not find many people. As a result, it is an ideal trekking spot for the solitary you are looking for. They also have a high density of avian life that may be easily witnessed during the course of this trekking journey. The forest gives way to stony grasslands in the second half of the trail, which runs alongside the lake-fed Nyund nallah, which acts as both a guide and a pleasant companion. You will make lifelong memories whether you trek alone or with a group of adventurous buddies. The beautiful sunrises reveal a stunning spectrum of sunshine that bathes the countryside and mountain peaks in rich hues of orange, crimson, and gold.
How to reach:
Kareri village is not actually served by a regular airplane or train service. Jalandhar City Railway Station is the nearest railway station, located about 194 kilometers from this trekking spot. Sri Guru Ram Dass Jee International Airport is 212 kilometers distant from the nearest flight services available to this spot. As a result, it is preferable to travel there by car, which is a rented or personal vehicle of your choice. It's 27 kilometers from Dharamsala, and cabs are readily available from Dharamsala, Bir Pangal, Palampur, and other nearby towns. It takes around 1.5 hours to drive from Dharamsala to the Kareri trekking spot.
Things to do:
Triund Trek:
Another hike you could take is to Triund. The main reason why one would take up this trekking journey is that it is a relatively easy trekking experience. This trekking can be done independently without the help of a guide and has a well-defined route because of the amazing views. Triund is a huge alpine meadow with a lot of greenery to experience and witness. The views of the Dhauladhars are so close in Triund that you will be taken aback.
Dalai Lama Temple:
You can listen to the Dalai Lama's sermons if you happen to visit the temple during his visit. This temple, which is near to the Dalai Lama's house, serves as a required pilgrimage site. This temple is popular among trekkers as well as visitors for its religious instruction. The morning ritual is the most distinctive feature of this location. As a result, it's an excellent location for cultivating mental tranquility. It is a must-see attraction.
Kangra art museum:
This museum is located in Dharamshala's core. If you enjoy art and history, this is a must-see destination that will surely be worth your time. The wonderful artworks of Tibetans and Buddhists can be seen. It also offers a variety of jewelry, rare coins, pottery, sculptures, and other items.
Dharamkot village:
While most tourists flock to Dharamshala or Mcleodganj, Dharamkot has retained its peaceful and beautiful atmosphere. It's a true hidden gem. This is why we recommend taking a quick tour of this hippie community, which, by the way, has no roads.
St. John's church in the wilderness:
This church features a neo-gothic design and a rich European vibe in the midst of lush green woodlands and a gloomy mood. The church, dedicated to John the Baptist, was completed in 1852. Stained glass windows and slabs from Belgium were used in the construction. To be honest, the design of this church is quite unusual, so you won't be able to overlook it!
Bhagsu Temple and waterfalls:
This location, near Bhagsunag village, provides the solitude and tranquility that you want. The Bhagsunag temple, which is dedicated to Lord Shiva and so attracts a large number of devotees, is the main attraction of the area. The temple and the waterfall are close enough together to provide just the proper amount of spiritual energy and mental serenity.