Gadgets
Best Smartwatches for Fitness Enthusiasts in India (2022)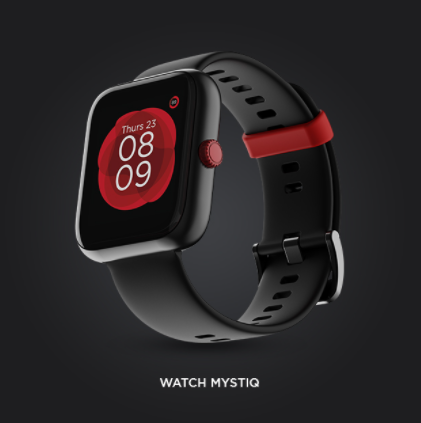 2022 is finally here.
Have made a resolution to 'get into shape' or to 'follow a fitness routine'  this year? If yes, then we have some good news for you! We know exactly what can help you stay fit this year and help you achieve your fitness goals – a smart fitness band or smartwatch! It sits on your wrist and offers a plethora of health and fitness related features that make maintaining a fitness routine fun and easy! It helps you track your activities and get the most of it, every time!

Hence, invest in a smartwatch and stay fit in style. Below are a few best smartwatches for 2022 that you can consider buying:

1. boAt Watch Mercury
For people who never settle, here is a smart watch that you can count on to keep you company throughout your adventures and help you achieve your fitness goals.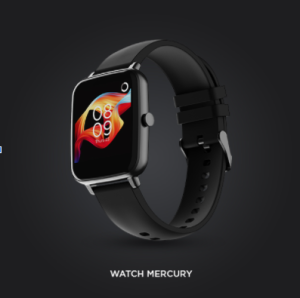 The 1.54" display is big enough for you to see clearly!
It supports a 24X7 heart rate monitor and you can even touch your body temperature with this watch. It gives you sedentary alerts if you have been stationary for long. This is a useful tool for all of us who are working from home these days and often stay glued to our chairs or bed throughout the day.
It supports an interesting feature called the Fitness Buddies wherein you can build a crew with your freinds and family. You can track and share your progress with your friends and nudge them (or challege them) to meet their fitness goals.
The IP68 sweat, dust and water resistance gives you the liberty to not break the sweat without any worries.

2. Noisefit Active

As the name suggests, this watch will help you stay fit and active!

The 24X7 heart rate monitor keeps an eye on your heart and the blood oxygen monitor keeps you updated about your blood saturation oxygen levels. The stress monitor and the breathing modes are quite helpful in maintaining healthy living. Know about your light and deep sleep cycle with the help of the sleep monitor. Women can also use it to login their menstrual cycle. The 14 sports modes with auto sports recognition let you train better and track your improvement. 
With this on your wrist, live a balanced life and stay connected to the outside world as it brings all the notificifations from your outside world to your watch.
The 5ATM water resistance gives you the freedom to dive into the swimming pool without worrying about your watch!

3. Zebronics ZEB-FIT4220CH

Take charge of your fitness journey with this full touch smart fitness watch! The TFT 3.3cm colo display opens doors for many interesting features. You can also cusomize your watch as per your mood, all thanks to the 100+ watch faces.

Monitor your blood pressure, heart rate and blood oxygen saturation levels easily with the help of this watch. The 7 sports modes make tracking your everyday exercise easily and help you meet your fitness goals easily!
You can also count your steps taken, calories burned and distance traveled. The sedentary reminder comes in handy in todays lifestyle, especially when most of us are working from home.

Another interesting feature about this watch is that you can even make calls with it! The buil in speaker and mic allows you to answer your calls directly from your watch! Apart from this, you can also control your music and camera!
The watch comes with an IP67 water resistance rating that makes it a fit for working out.

4. boAt watch Mystiq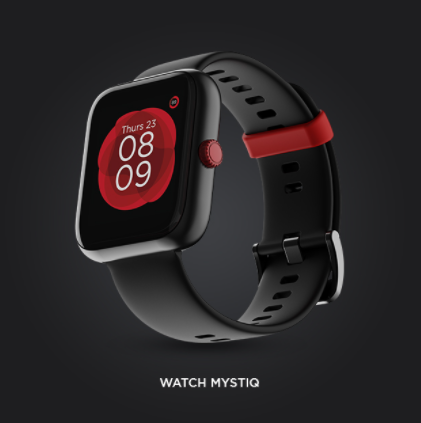 The perfect fitness partner that you ever could ask for! The 1.57" square display features a complete capacitive touch interface that makes navigation in the watch an easy experience. You can effortlessly take charge and stay in charge! It comes with a HIIT mode that comes with an animate coach to give you step by step demonstration of different exercises to follow and reach your goals.

With this on your wrist, keep a tab on your heart rate and blood oxygen saturation levels on the go. The 17 sports modes come with a smart activity fitness tracker that counts your steps, calories burnt and distance covered. It not only takes care of your physical health but also mental health as it comes a stress monitor that keeps a check of your stress levels. The breathing modes guide you into mindfulness and help you relax and calm down. It also comes loaded with a sleep monitor. The 3ATM water resistance rating keeps it protected from dust, water, and sweat!
5. Fireboltt ring

Sleek and stylish, this smartwatch comes with a large 1.7" HD display. You can utilize the in built speaker and mic to make calls and even control your camera from your watch. The smart fitness band comes equipped with a spO2 monitor, a heart rate monitor, and 8 sports modes. You can use them to track your workout.

Hope that this list of the best smartwatches was helpful and you have found your fitness companion.