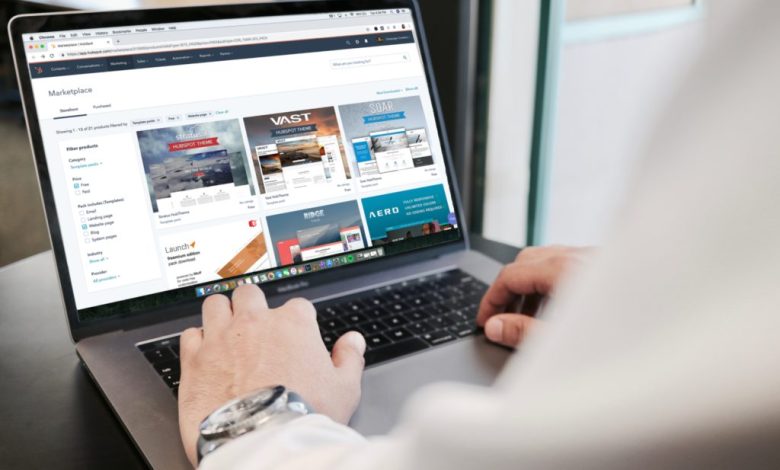 Table of Content
Do your research
Check the specs
Test it out
Inspect for damage
Check the battery
Consider the price
Get a warranty
Introduction:
Buying a used laptop for college can be a great way to get a quality computer without breaking the bank. However, there are a few important things to consider before making your purchase. In this blog post, we will provide you with 7 tips to help you find the best deal on a used laptop for college. From understanding the condition of the laptop to researching the brand, these tips will help ensure you get a laptop that meets your needs and budget.
1) Do your research
When buying a used laptop for college, it's important to do your research first. Check out online reviews and user experiences to get a better idea of the laptop's features and performance. Reading customer reviews can give you an insight into how reliable and durable the laptop is, as well as its capabilities. Take into account any reports of customer service issues or technical difficulties. You can also compare different laptops side by side to find the best one for you. It's also a good idea to look at a laptop's specs to make sure it meets all of your requirements.
Make sure that the laptop has enough memory, storage capacity, and processing power to meet your needs. If you're buying a laptop with Windows installed, check that the version of Windows installed is compatible with your software. Finally, if possible, ask the seller questions about the condition of the laptop. Find out if there are any problems such as worn keys, broken parts, dead pixels, etc., so that you know what to expect when buying a used laptop. Don't forget to ask about the warranty status too – sometimes warranties are transferable when buying a used laptop from an individual seller. Be prepared to walk away from any deal if something doesn't feel right – after all, this is an investment in your future. With these tips in mind, you'll be able to find the perfect laptop for college!
2) Check the specs
When shopping for a laptop, it's important to check the specs to make sure that it meets your needs. Check the processor speed, RAM, storage capacity, graphics card, and other features. Make sure that the laptop you choose can handle the programs and tasks you'll need it to do. Consider any extra features such as touchscreen capability or ports for external devices.
It's also important to check for any missing parts. Some used laptops may be missing the power adapter or even keys on the keyboard. Make sure to ask the seller if these items are included before making a purchase.
Finally, make sure to double-check the operating system (OS) and version number. Many older laptops can be upgraded to newer versions of the OS, but some sellers may try to pass off an older version as new. Knowing the exact specs and features of the laptop you're purchasing will help ensure that you get what you're paying for. If possible, take a look at the laptop in person and test it out first. This will give you an idea of its performance and how it runs certain applications or games.
If the seller is offering warranty protection with their product, this can be beneficial in case anything goes wrong down the road.
Ask them about their return policy as well in case you find something wrong with the product after buying it.
Be sure to read customer reviews before buying a used laptop. Online reviews can provide insight into the performance and reliability of a product. Checking customer ratings and reading what people have said about their experience with the product can give you more information before making a purchase decision.
Another great tip when buying a used laptop is to research refurbished models. Refurbished laptops are often less expensive than brand-new ones and have been tested and restored by professionals. They come with warranties just like new models, so you can feel confident about getting quality for your money.
3) Test it out
When buying a used laptop, it's important to take the time to test out all its features. First, make sure that all the laptop's hardware is functioning properly. For example, check to see if all the keys are working, the trackpad and mouse are responsive, and the display is clear and functioning properly. Also check any other features like ports, disc drives, cameras, etc., and make sure they are all in good working order.
It's also important to make sure that the laptop is running correctly. Test out the laptop's operating system and make sure it is running properly and without any issues. If possible, try running different programs and applications to make sure that the laptop can handle them without crashing or slowing down. Finally, check the battery life and make sure it can hold a charge long enough to get you through the class.
4) Inspect for damage
When you're buying a used laptop for college, it is important to inspect it for damage. Look at the exterior for signs of wear and tear. Check the ports and connections for any corrosion. Open up the laptop and check the fan, motherboard, and other components for dust or signs of damage. Check the hinges and power button for any signs of cracking or stress. Check the battery health by running a diagnostic test on the laptop. Make sure to plug in any peripheral devices to make sure they work. Also, make sure that the charger works and that it is compatible with the laptop. Finally, don't forget to check the LCD display for scratches and dead pixels.
5) Check the battery
When looking at used laptops, checking the battery is a must. The battery is one of the most important components in a laptop and it is not something you want to take risks with. If possible, test the laptop to see how long the battery lasts. If not, you can ask the seller what their battery life is like. You want to make sure that the laptop has enough battery life to last through classes, studying and other activities.
Make sure to check the charge rate too – some laptops charge slower than others and this could be an inconvenience for you. Finally, keep in mind that some older laptop batteries may need to be replaced after a few years. This can add an additional cost to the purchase so make sure to factor that into your budget. Also, take note of any existing damage on the body of the laptop. Cracks or scratches in the plastic casing can indicate drops or falls, which might mean the inside components have sustained damage as well. Look closely around the edges and corners to spot any damage.
It's also a good idea to open up the back panel or remove the bottom panel to check out the internal hardware. Check for dust build-up or corrosion on components such as motherboards, fans and heat sinks as these can be signs that the laptop hasn't been properly maintained. In addition, check for any loose wires or cables which might indicate tampering or part replacements. Lastly, try out all the ports such as USBs, HDMI connections and audio jacks to ensure they are working properly. Doing all these steps will help you find a good quality used laptop for college.
6) Consider the price
When looking for a used laptop, it is important to take into account the cost of the device. If you are buying a laptop for college, you want to make sure it fits your budget. Do your research to find out the fair market value for the type of laptop you are considering. Make sure to compare prices from different retailers to ensure you are getting the best deal. Be sure to factor in any additional expenses such as warranty costs, repairs, and maintenance. Finally, consider how much you can afford and how long you plan on keeping the laptop. With these factors in mind, you should be able to find an affordable used laptop that meets your needs. Additionally, there are several other considerations when shopping for a used laptop. First, make sure to check the condition of the device before purchase.
Take a look at the battery life and inspect all ports, buttons, and switches for damage or wear and tear. Additionally, you'll want to check the hard drive capacity to make sure it meets your storage needs. Another thing to consider when purchasing a used laptop is whether or not there's a manufacturer's warranty remaining. If not, make sure to research extended warranties offered by third-party companies. Lastly, don't forget to check with the retailer about their return policy if something goes wrong with the device shortly after purchase. Taking all of these things into consideration will help ensure that you find the right used laptop at the right price.
7) Get a warranty
When buying a used laptop, it is always advisable to get a warranty if at all possible. A warranty will provide you with protection from any potential issues or defects with the laptop that may have been overlooked. You may be able to purchase an extended warranty for additional coverage. It's important to remember that warranties may not cover accidental damage, so make sure to read the fine print before making your purchase. Be sure to ask the seller any questions you may have about the warranty before making a commitment to buy.