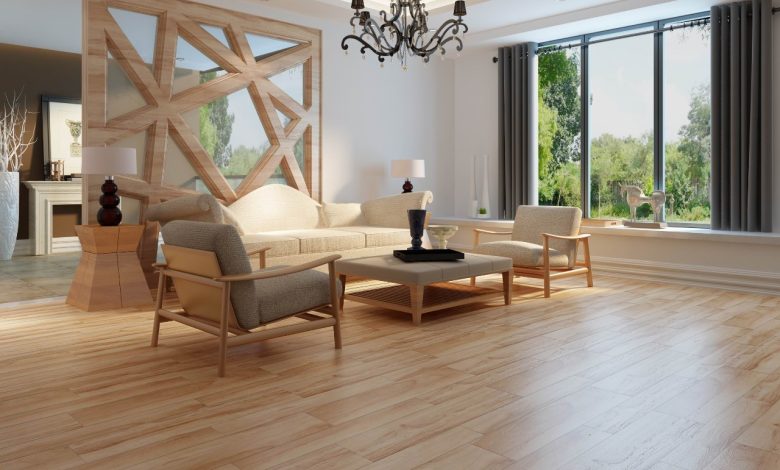 10 Benefits of Vinyl Flooring
Vinyl flooring provides many benefits to homeowners and businesses. These include Easy maintenance, durability, affordable options, indoor air quality, and various styles. Vinyl is a synthetic product that looks like other materials such as wood and stone. It's usually easy to install and has a waterproof backing. Applications include kitchens, bathrooms, and even outdoors on porches and patios.
Here are 10 reasons to choose vinyl flooring for your next remodeling project:
1. Durable
Vinyl flooring is durable and long-lasting, which means that you won't need to worry about replacing it in the near future. While wooden floors require regular polishing and waxing, vinyl is resistant to scratches, stains, and fading.
2. Affordable
If you are looking for a low-cost flooring option that doesn't look cheap or flimsy, vinyl is the way to go. It ranges in price depending on the style and thickness of the planks but it's generally less expensive than other types of flooring like hardwood floors.
3. Low-Maintenance
Vinyl flooring is easy to clean and maintain. A quick sweep or mop will take care of most dirt and dust, and you can use a mild detergent or all-purpose cleaner for tougher stains.
4. Waterproof
One of the main benefits of vinyl flooring is that it is waterproof. This makes it a great choice for kitchens, bathrooms, and other areas that are prone to water damage.
5. Resistant to fading
Vinyl is resistant to fading, so you can be sure your floor will maintain its color over time.
6. Stain-Resistant
Another benefit of vinyl is that it is stain-resistant. This makes it a great option for homeowners with young children and pets.
7. Style
Vinyl flooring comes in many styles to suit your décor including tiles, planks, and mosaics. You can find some that look like wood, stone, and tile but at a fraction of the price of those materials. It's also available in several different styles, colors, and shades.
8. Customizable
Vinyl flooring is highly customizable with different finishes, borders, special effects, and patterns for an added touch of style to your space. You can choose from a variety of looks that are sure to match your home's interior design.
9. Easy Installation
Vinyl flooring requires no glue or nails so it's easy to install by yourself without professional help. Vinyl planks can be cut with a utility knife or scissors to fit your space, so there is no need for additional tools.
10. Low Noise
Noise pollution has become an increasing problem in modern homes. If you have large windows, thin walls, or noisy appliances that disturb the peace and quiet then you may want to consider vinyl flooring for your home. Vinyl planks produce little noise when walked on, making them perfect for homes where there are children and pets around.
Conclusions
Vinyl Flooring Dubai provides many benefits as a type of flooring material. It is durable, easy to clean and maintain, water-resistant and stain-resistant. Vinyl is also customizable with different styles, patterns, and finishes that match your home décor. You can install vinyl plank floors easily by yourself without the need for professional help or tools. Finally, vinyl is a low-noise floorings option that is perfect for homes with children and pets. If you are looking for affordable and practical floorings material, vinyl is a good option to consider.